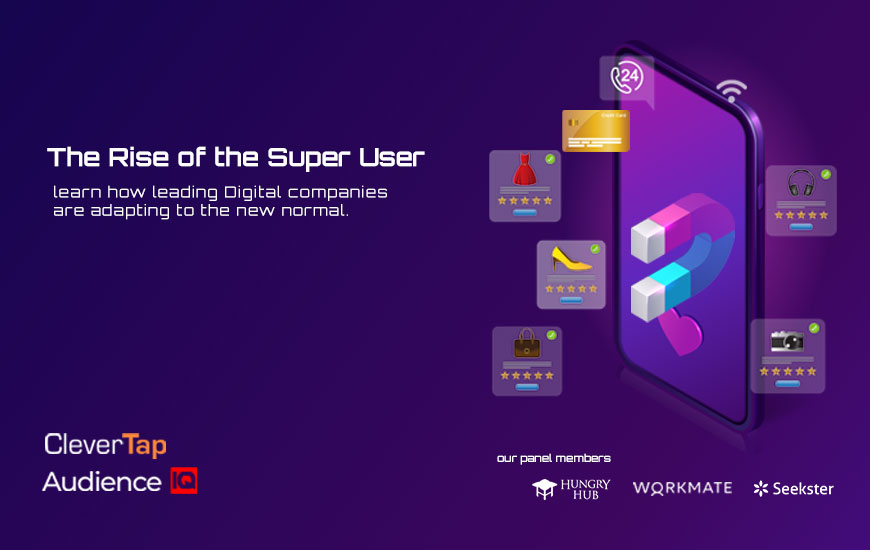 Mobile Engagement 2021: The Rise of the Super Buyer
When lockdowns were enforced globally, all businesses took a massive hit. From restaurants and travel, to education and commerce were impacted. Businesses which were already digital first, or quick to adopt digital channels have fared well compared to traditional businesses.
The pandemic has changed the way buyers and businesses interact. The super user now has at her disposal apps which cater to their smallest request, and quickly. This has led to higher user engagement, and a change in buying behaviour. More and more apps are focussing on enhancing the user experience as a way to increase retention. 2021 will be the year of the super user, and app publishers will do everything they can to keep them happy.
For access to the recording of the webinar, please see below